Visit the Top Dog Services YouTube Channel to view or latest videos:
Trecan 135-PD Melter Operations
Night Snow Operations Dulles International Airport
Winter Storm Petra Part One & Two
Interviews with the Top Dog Services' President & Vice President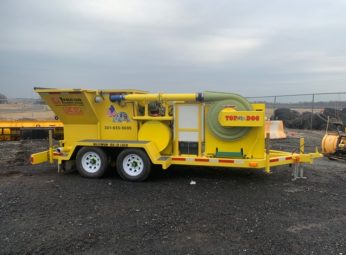 Top Dog takes delivery of a brand-new low profile Trecan Snow Melter. This melter is the first off, the assembly line and a new line for Trecan to help customers who have low clearance areas such as parking garages. This low profile melter is smaller in overall size...
Read more